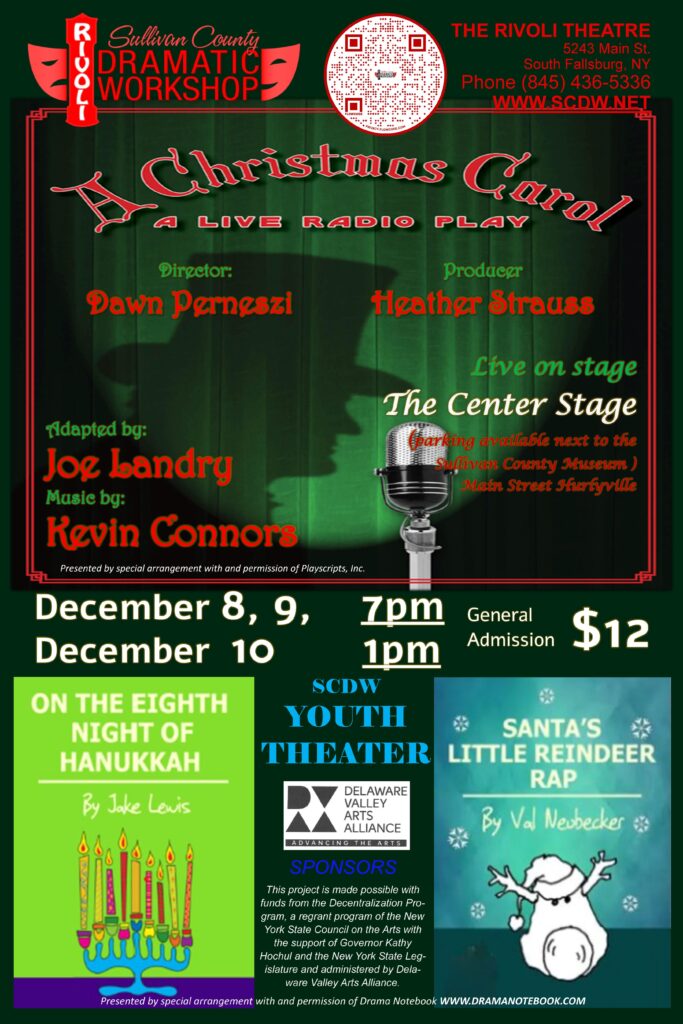 Radio Advertisement

---

2024 NYS Lottery Raffle
It's that time of year again.  There are 31 chances to win AND a ticket to see a live theatre performance – best $10 spend ever!!
Great stocking stuffer for the holidays!
Direct Link  https://www.scdw.net/index.php/2024_nys_lottery/
---
Got spare time on your hands? Maybe you've got a creative bug you need to scratch. Or maybe you just want to make Sullivan County a better place and give everyone the opportunity to see live theatre? Well, here's your chance. Click here to find out about volunteering at the Rivoli Theatre.