A Lovely Day to Kill Your Spouse
by Lindsey Brown.

June 9, 10, 16, 17 at 8 PM
June 11 and 18 at 2 PM

The open water, a small row boat, and a marriage on the brink. Just how far would you trust your spouse? Or their family? Wealthy couple Graham and Gloria embark on a seemingly romantic getaway but instead plan to kill each other, ever so politely. A love quadrangle is created when his brother and her sister arrive to save them–or murder the pair themselves. Written by New Zealand's Lindsay Brown ("The Last Deck Chair in the Resort" from the 2022 10 Minute Play Festival), this award-winning playwright's work will have you falling out of the rowboat with laughter.
---
Lionel Bart's "Oliver!"

July 14, 15, 21, 22 at 8 PM
July 16 and 23 at 2 PM

The award-winning musical adaptation of the classic Dickens novel springs to life with some of the most memorable characters and songs ever to grace the stage.

The streets of Victorian England come to life as Oliver, a malnourished orphan in a workhouse, becomes the neglected apprentice of an undertaker. Oliver escapes to London and finds acceptance amongst a group of petty thieves and pickpockets led by the elderly Fagin. When Oliver is captured for a theft that he did not commit, the benevolent victim, Mr. Brownlow, takes him in. Fearing the safety of his hideout, Fagin employs the sinister Bill Sikes and the sympathetic Nancy to kidnap him back, threatening Oliver's chances of discovering the true love of a family.

 Oliver! is a musical theatre masterpiece, perfectly showcasing the talents of a large ensemble cast as they bring these classic characters and musical scores to life.

LIONEL BART'S OLIVER! is presented through special arrangement with Music Theatre International (MTI). All authorized materials are also supplied by MTI. www.MTIShows.com
Radio Ad
---
Got spare time on your hands? Maybe you've got a creative bug you need to scratch. Or maybe you just want to make Sullivan County a better place and give everyone the opportunity to see live theatre? Well, here's your chance. Click here to find out about volunteering at the Rivoli Theatre.
---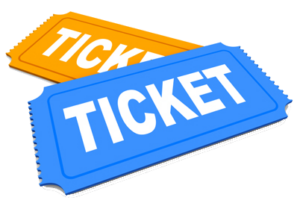 2023 Season Tickets are on Sale Now

---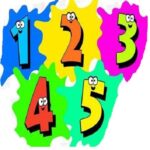 Fabulous 5 Flex Tickets On Sale Now
What is a Fabulous 5 Flex Ticket? It's 5 single admission tickets that you use as you see fit. See a show and bring 4 of your friends with you. See one show 5 times, or see all 5 main stage shows … or any other combination you can conjure up. And those 5 tickets only cost you $50! That's just $10 per show. Inflation may be all around us, but it's nowhere to be seen at the Rivoli Theatre.